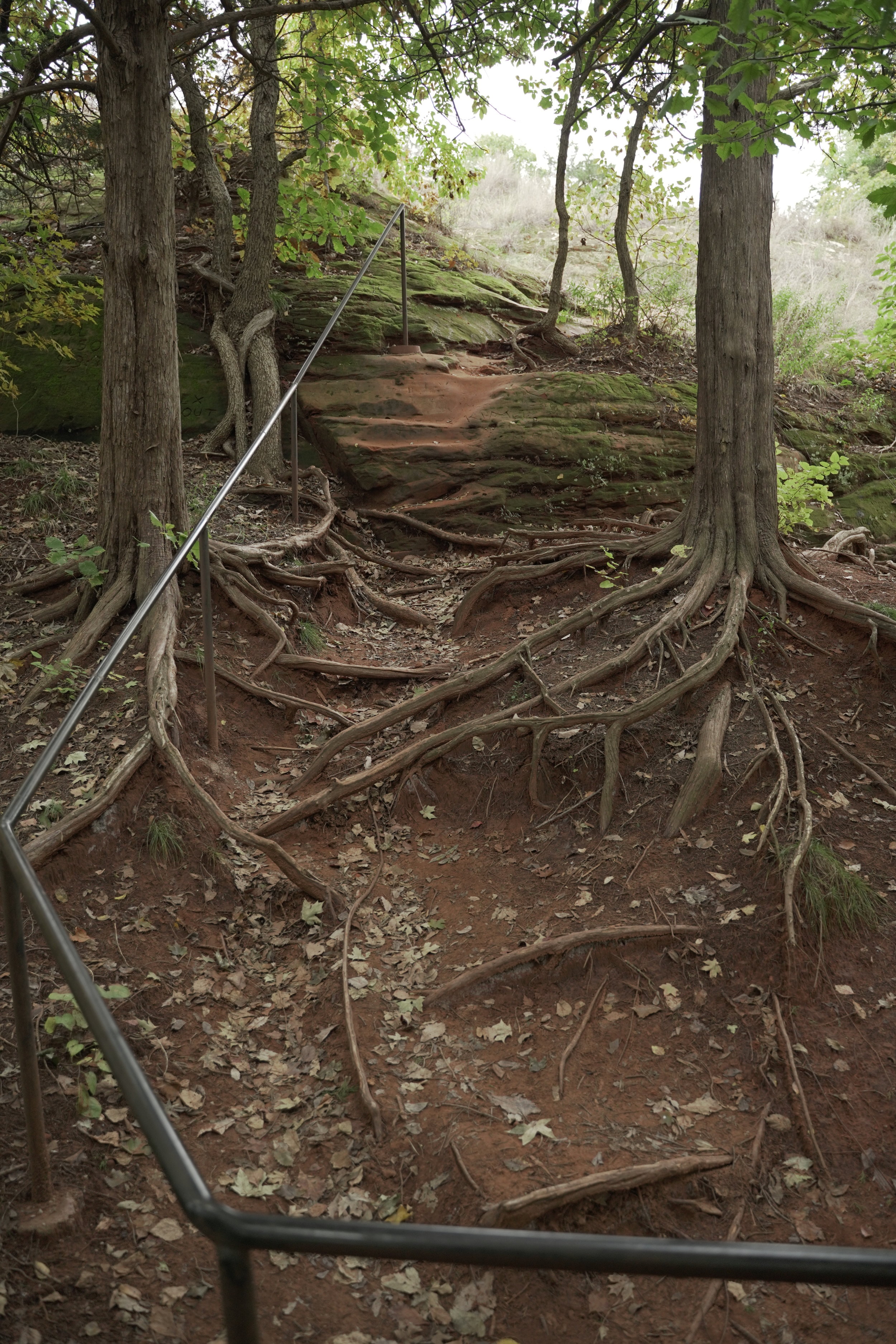 Park Activities
Group Picnic Shelters (Open Year Round)
There are five picnic shelters located throughout the park. The shelters feature picnic tables, large pedestal cooking grill, water and electric service. Contact us to reserve your shelter for your next birthday party, family reunion, or other get together. For further questions contact the park office.
Swimming Pool (Seasonal)
The swimming pool is located in Canyon Campground. The pool is open seasonally from the Memorial Day weekend through August 1. Mon (Closed), Tues-Sun (Open). Month of August through labor day open only weekends daily. Additional charges apply.
Recreational Opportunities
Fishing - Red Rock Canyon has a small fishing pond in Canyon Campground. An Oklahoma fishing license is required for those 16 and older.
Hiking - The Rough Horsetail Nature Trail is located in the Canyon Campground at the bottom of the steep entrance/exit hill. The quarter-mile loop trail is marked with interpretive signs.
California Road Nature Trail - located in the California Road Campground. It is a ¾ mile loop trail that follows the path of an old pioneer trail and an old railroad right-of-way. Trail difficulty is moderate, due to the steep incline.
Hiking Trails - The Canyon Ridge Trail travels through the forest and open native grass fields of the back country portion of the park. Caution! While hiking off the designated trails is permitted along the canyon rim, there are no maintained hiking trails in that area. The sandstone on the canyon rim can be very unstable and slippery. Extreme caution is advised.
Bird watching
Special Amenities
Accessible Facilities
California Road Campground has one accessible (semi-modern) pull-through 50-amp RV site and one accessible tent site.
Canyon Campground has one accessible tent site.
One accessible picnic site and fishing pier at the pond.
The swimming pool features a pool lift and a fully accessible restroom.
Please Help Protect Red Rock Canyon Adventure Park!
The rocks and canyon walls are perfectly carved by nature. Marking and carving into the soft sandstone will destroy them. Please pick up your trash. No picking wildflowers. No cutting down firewood.
Please call 911 for fire, ambulance and law enforcement services.