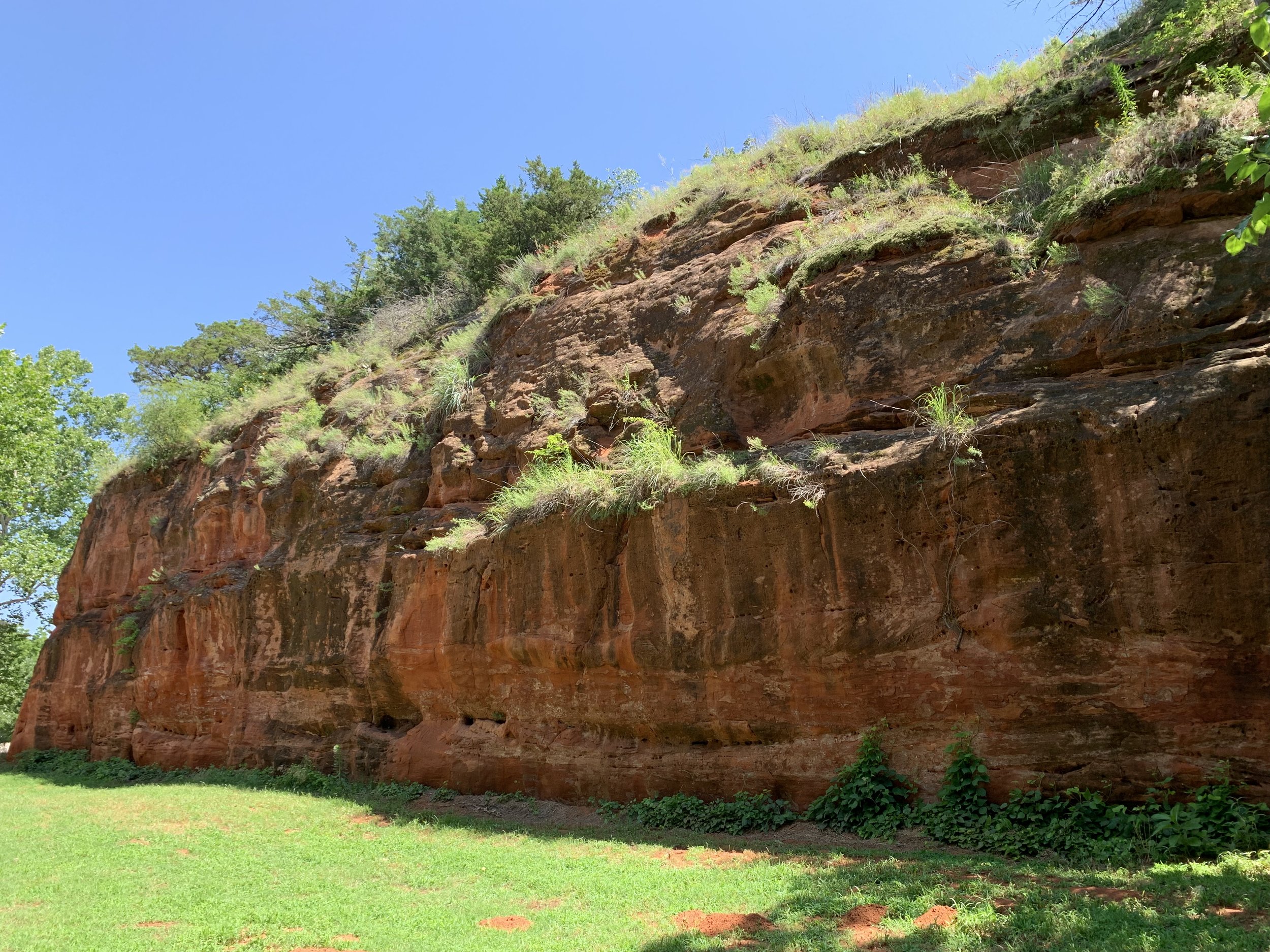 Red Rock Canyon Adventure Park offers a multitude of things to do for you and the whole family!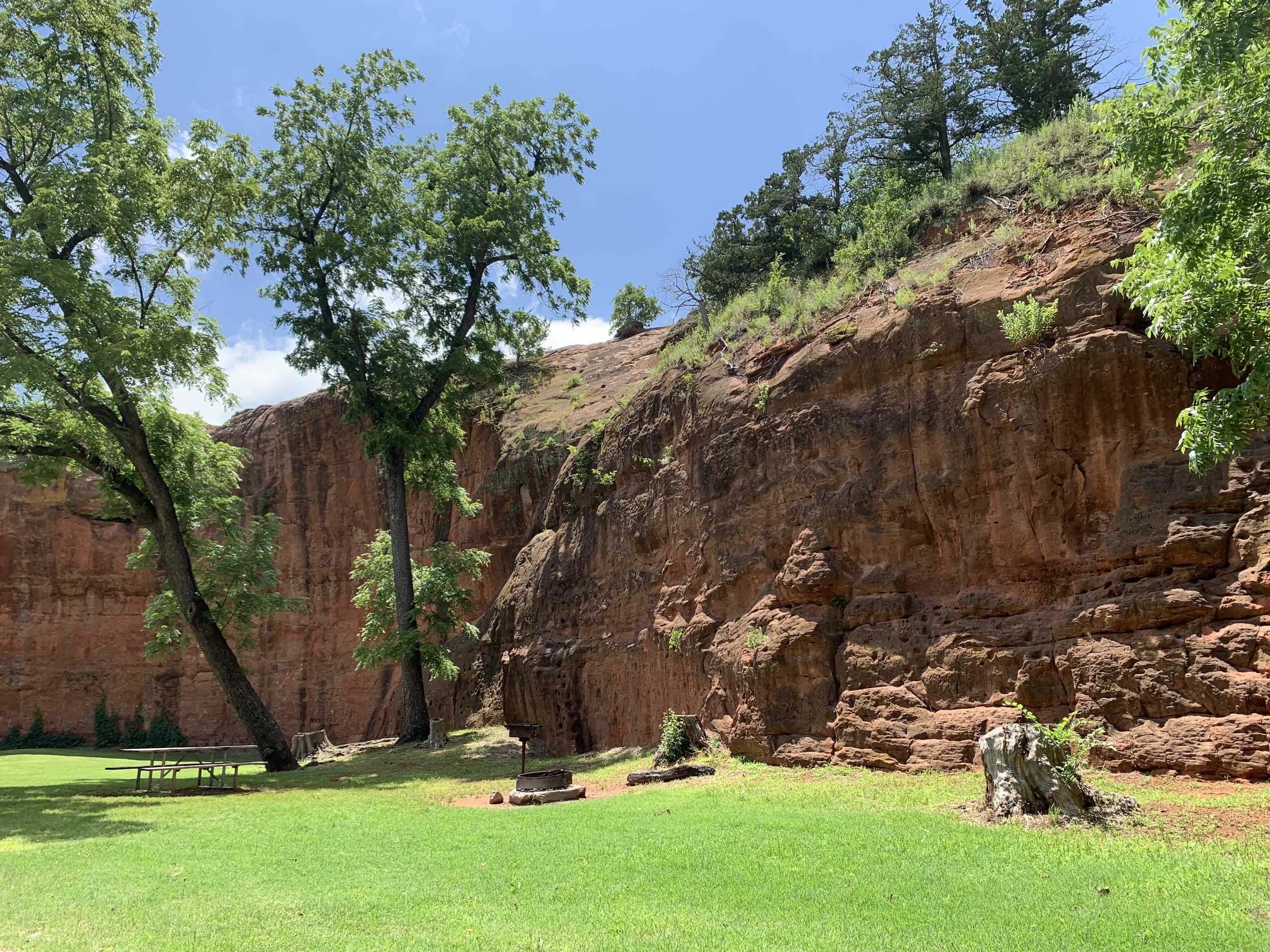 CAMPING
Camping at #RRCAP is available on a nightly basis. Camping spots are first come first served and are available at two price points. Come spend the night under the stars in the safety of our beautiful canyon walls!
HIKING
With many hiking trails throughout the park, you will find many beautiful sights to see. Click the link below to see all our hiking trails!
FISHING
We have a large pond that sits against the canyon wall in the Canyon Campground area. Fishing is allowed in this pond.
Oklahoma fishing license is required to fish.
SWIMMING
Our large swimming pool can accommodate up to 98 swimmers and has a small splash pad, climbing wall, and tunnel slides. Lifeguards are always on duty for your safety. Changing areas are easily accessible and the Camp Social Store is located just a boardwalk away with yummy snacks and drinks.